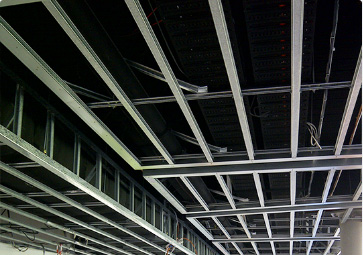 Work smarter with SBS Direct one-stop-shop building supplies
Building supplies can make or break a project, because if they don't arrive on time or the specs aren't right, everything gets set back while the problem is rectified. This is why most builders, plasterers, office and retail shop fitters organise reliable supply networks that provide top quality internal fit-out products and timely deliveries.
At SBSDirect in Brisbane, ensuring that our client's projects are on time and within budget is one of our priorities and we do this by not only providing all the internal fit-out building materials (so you are only dealing with one company), but also by making sure that the deliveries are on time. We also provide free engineering to our clients and all products and materials come with the necessary guarantees and warranties; we can even help with site measure-ups in SE QLD.
Our extensive range of trade building supplies are specifically designed for internal fit-outs and include BlueScope Steel and STUDCO Building systems, as well as sustainable building materials. Why bother with multiple suppliers when we can bundle all your construction materials into one order, so you have everything on site when it's needed?
Work smarter, not harder!
We continually expand our range of products so that builders and tradies can buy their building supplies from one single source, rather than wasting their valuable time dealing with multiple companies. In the construction industry, time is money, so we do whatever we can to keep your project moving forward and everyone working efficiently on-site.
As a family owned business and the leading building material supplier in SE QLD, we not only have a good reputation for our honest and professional advice, but we also follow up with all our clients to make sure that everything has gone according to plan. We believe in building long term relationships with our clients, so it makes sense to follow up with our clients when a project is finished, taking note of any feedback so that we can remain at the top of our game.
As far as deliveries are concerned, you can drop into our Rocklea warehouse and pick up your building products yourself or we can deliver them to your site. Large building materials are delivered using our crane truck, so you don't have to worry about hiring forklifts for your site or issues with tight access. We can also deliver smaller last minute orders using our Utes or delivery trucks, and we even guarantee that if your delivery is late, it's free!.
If you are looking for quality building materials for sale in Brisbane, why not call us on 07 3188 9170 or send us an email and we can start getting your order ready today?
Trackback from your site.